Do not throw ANYTHING out before we come out!!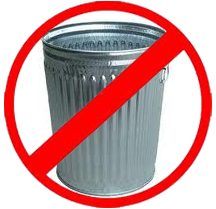 Old letters and magazines are highly collectable.
Can goods and cleaning products=money.
Everything will be sold that is sellable!
Vintage is in! Mid-century furniture,  Costume jewelry , Records and albums, Books, Toys, etc.
After the sale clothing and leftovers can be donated to your favorite charity.
Over-looked "good" items  can be kept.
We are a green company.  Recyclables are recycled! Trash is trashed!
Questions?  Call us. 313-918-6439 or email me at gcarolgallagher@yahoo.com