WHY CALL US?  WE TAKE OUR TIME  AND TRY TO GET THE MOST FOR YOUR TREASURES!
1.
You call me (313-918-6439) or email me at gcarolgallagher@yahoo.com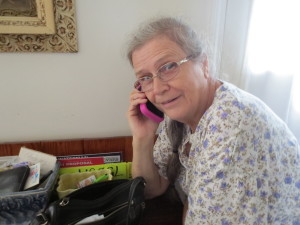 and we discuss the type of sale you need
2. We set up an appointment to meet at the house.
3. My husband and I arrive and we tour the house and explain our process from beginning to end and answers any questions.
4. You decide to hire Annie's . At this meeting we will sign contract and you provide us with key.
5. You sit back and relax!
6. My husband and I immediately  began sorting, cleaning and marking. Tables will be brought in for setting up. Photos are taken. New tags and stickers used for items.
7. Ads are placed in local paper and on-line at my site,  and Estatesale.com  with pictures of your sale. Permit is pulled. Signs posted , where permitted, removed on Sat.
8. Sales last 3 days only. Thursday- Full price. Friday -25 % off and  Saturday – 50 % off merchandise, 35% off furniture.  After the sale leftover items may be kept, donated or recycled.
9.Open mailbox 7- 10 days after sale and receive check and key,( unless we have arranged otherwise.)
10. SMILE.